5m
Efficient radiant 
heating
+50%
Optimization of
your terrace capacity
CHF 2.20/h
Quick return
on investment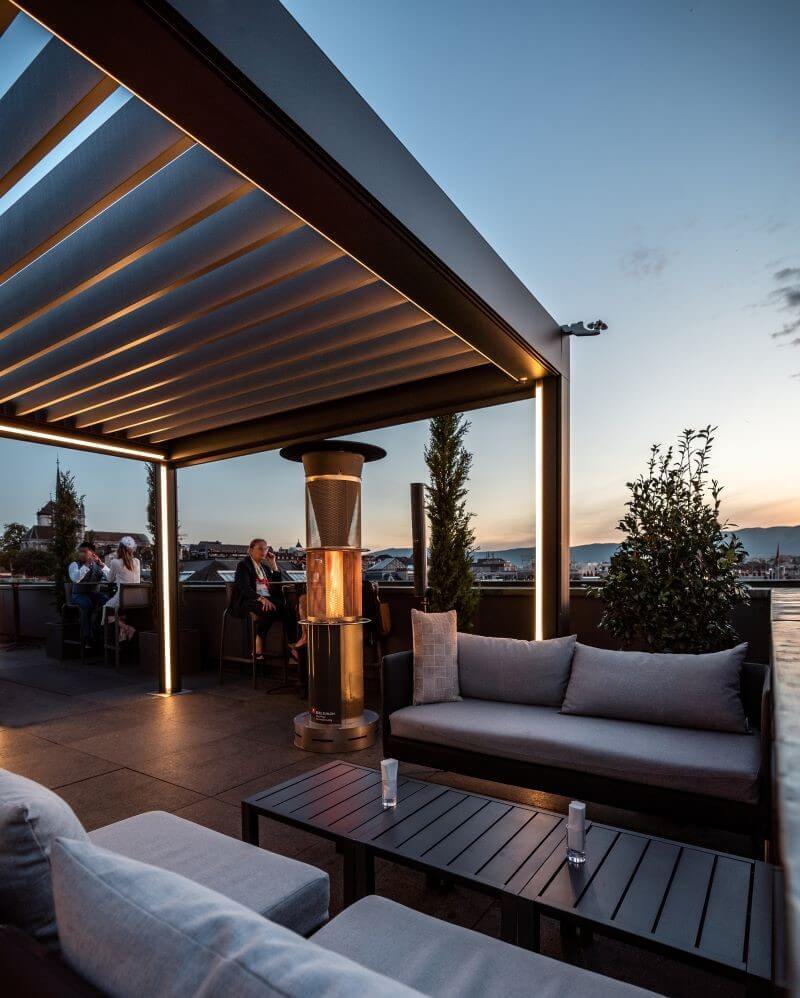 Our 100% eco-responsible heating system will allow you:
To attract more customers
by adding a warm feeling of conviviality around the fire.
To retain your customers
comfort and conviviality – the perfect recipe for a beautiful evening.
To feel safe
sitting on an outside area allows to respect the required distance.
To respect the environment and regulations
by providing heated spaces with wood pellets completely smoke-free.
We offer three solutions to best meet your needs.
Our offers are flexible and adjustable, we remain at your disposal to offer you a tailor-made project that suits you. Thanks to our 100% local manufacturing and production, we respond to your requests in less than 24 hours.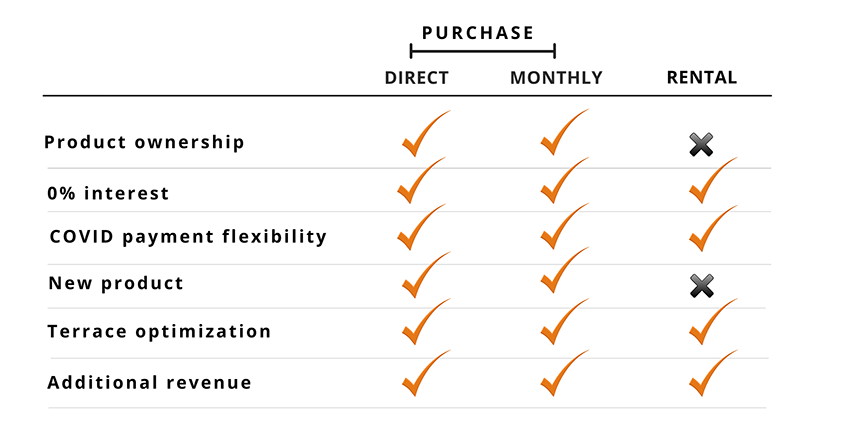 Why did you focus on Edelsun?
We were looking for a way to heat our terraces but we were blocked by the Energy Law which bans the use of gas or electricity for outdoor heating systems.
While looking for a solution on internet, we came across a press article presenting an innovative solution of ecological heaters and we decided therefore to contact the company Edelsun.
So it was primarily the legislative aspect that led you to make this choice?
Yes, that's right. Then we discovered a product which also offered a visible flame for our customers.
What comes to your mind, thinking about its use?
The appliance heats very well and is easy to use, but its main advantage is the visible flame. Our establishment is at the end of Flon and the flame attracts people to come and be seated around it. It really produces a cosy and warm atmosphere.
On this point, have you been able to quantify this increase in customers?
It's difficult to say, we haven't done a precise study on this subject. What is certain is that in previous years, we had no one outside except smokers for the time to smoke a cigarette. Now, we have constantly arround 40% of occupancy of the terrace in the evenings. After having had a first try and having noticed the success of these heating appliances, we have now equipped the entire terrace with them.
Another clear advantage is that people who wish to talk quietly can also get away from our sport bar during events and enjoy a warm and quieter space!
[sp_wpcarousel id="4353″]
Please fill in this form to request a free quote, we will get back to you as soon as possible.