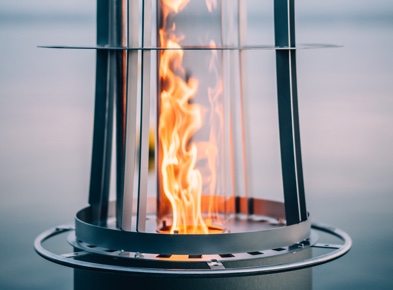 Why choose Edelsun's solution?
Our outdoor heating systems are suitable for all types of structures, particularly in the catering, hotel and winter sports resorts, but also for private use.
Eco-responsible, aesthetic, user friendly, and respondiing to the Swiss legal framework, Edelsun's solution has been designed to meet your needs and satisfy your customers (or guests).
Our leasing offering might be a possiblity to get our outdoor heating solution. Do not hesitate to contact us at: +41 22 361 30 30 for more information.
Simple
Once the wood pellets have been placed in the burning chamber and lit, no further handling is required for the next 5 hours.
ECOLOGICAL
Fuelled by natural energy (pellets) and CO2 neutral, our model emits no smoke nor other harmful particles. Edelsun is fully committed to protect the environment.
SAFETY
Our appliance has been designed to limit the risk of burns. The flame is insulated from contact with users and the lower part is insulated. It is a product suitable for use in the presence of children. Our appliance has been designed to limit the risk of burns.
Convivial
A attractive flame to create a unique ambiance and friendly atmosphere on your terrace.
Ideal solution to enjoy your outdoor areas, garden or balcony all year round! Our heating systems are designed to show a large visible flame.
Suitable for convivial moments with friends or family, it only takes 2 minutes to supply it with 10 kg of wood pellets each time it is used for an autonomy of around 5 hours.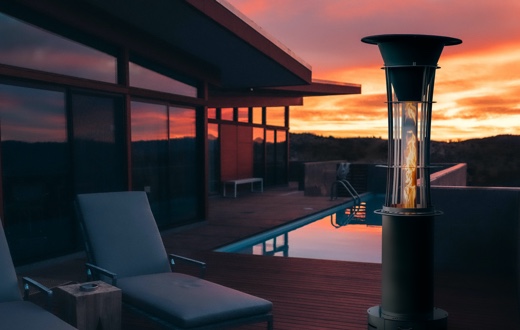 « We were looking for a technological solution that could heat our outdoor patio during the fall and spring. When we discovered Edelsun, we were surprised by the product's ecological approach and design. After installing two heaters we enjoyed the our patio during the entire winter! »
Philippe, Terre Sainte
Please fill in this form to request a free quote, we will get back to you as soon as possible.